A New Perspective on Hong Kong Tram
by Simon Fuller
Restaurant & Bar Umami features seven photographic works of Mr. Simon Fuller, showing one of the most iconic and historic transportation of Hong Kong – Tram, known as Ding Ding.
After years of working for international broadcast companies such as BBC and Sky News, Simon fell in love with Hong Kong during his brief but frequent visits and decided to finally relocate to the city 3 years ago. Hailing from Melbourne, another city which boasts of its trams, similar to the ones in Hong Kong, Simon, commutes to work by tram every day from Kennedy Town to Wan Chai and usually sits on the upper deck to enjoy Hong Kong's cityscape. This exhibit showcases his fascination and his personal perspective of the Hong Kong tram and the city of Hong Kong.
"I love the piece 'Tram Jam' as I like the composition of the trams and the colors." This picture was taken at Johnston Road Wan chai. There was a bottleneck where the trams are queuing to enter the O'Brien Road while many of the tram colours coincidentally appear to match the buildings in the background." – Simon Fuller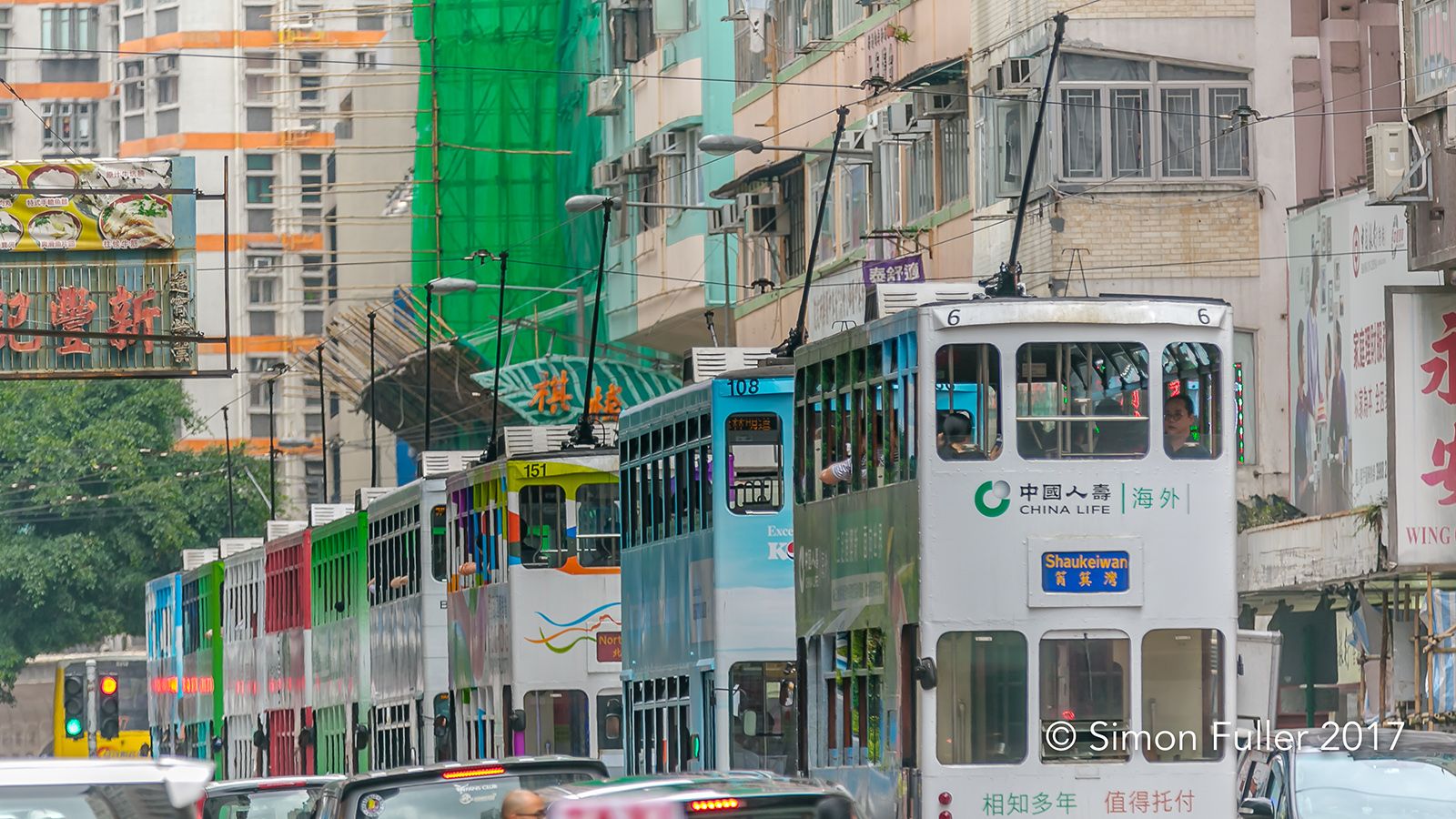 Tram Jam
Cheapest mode of transport of Hong Kong, there are currently 163 trams on the two-way track that has a combined distance of 29.5 kilometers. These trams are mostly of 6th generation fleet. Simon mainly focus on the tram's exterior to protect the privacy of passengers. Ding Ding Exhibition will be exhibited at Restaurant & Bar Umami from 1 May to 31 July 2017 from 12noon to 10pm daily.
During the exhibition, Umami Bar and Restaurant has specially created refreshing signature cocktails with hints of local flavors. Simply perfect for the summer.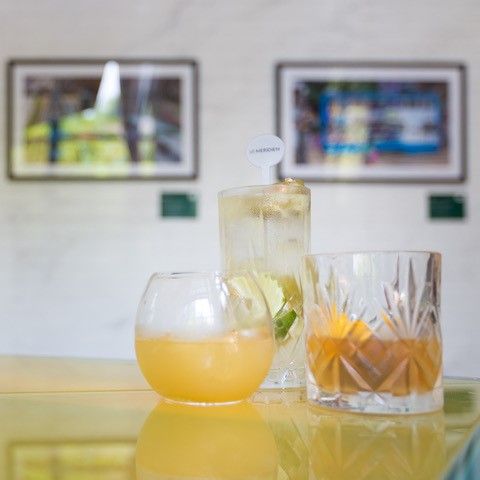 From the Left: Double deck Back: Sheung Wan Right: 1904
1904
Originated from Old fashion, a whisky based cocktail. Salted plum is added to enrich the sourness of the taste.
Sheung Wan
Originated from Gin Collins, cocktail made from gin, lemon juice, sugar, and carbonated water. Salty lime is added to make the gin more palatable.
Double deck
Originated from Side car and is a brandy based cocktail. The balance between ginger water and brandy is irresistible.
3 special cocktails will be available from now until 31 July, 2017 at restaurant and bar Umami at HK$88 +10% service charge.