Stay Connected in Hong Kong with the Handy Phone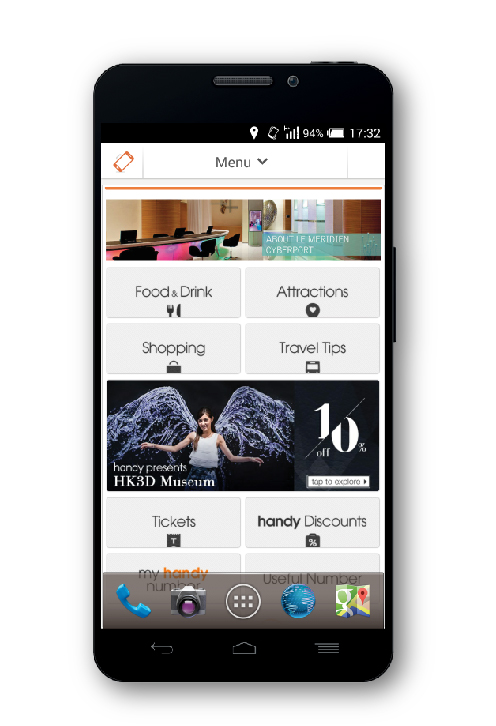 Stay connected 24/7 in Hong Kong when you stay at Le Meridien Cyberport. Every guest will receive a complimentary handy phone for the duration of their stay. You will no longer need to take the hassle of buying a SIM card – once you check in to the hotel, you're connected!
Handy Phone service include:
- Unlimited IDD Calls to 5 Countries
(USA, the UK, China, South Korea and Singapore)
- Unlimited Local Calls
- Unlimited 3G Mobile Internet
- Hotspot Sharing
- Hong Kong City Guide
- Exclusive Discounts
This convenient handy phone, provided in every hotel room, will let you not only travel through Hong Kong with ease, but also discover the hidden treasures of the city and find your way around Cyberport venues.
Explore hotel features, special dining offers, jogging routes and much more, at the touch of your fingertips with the handy phone.